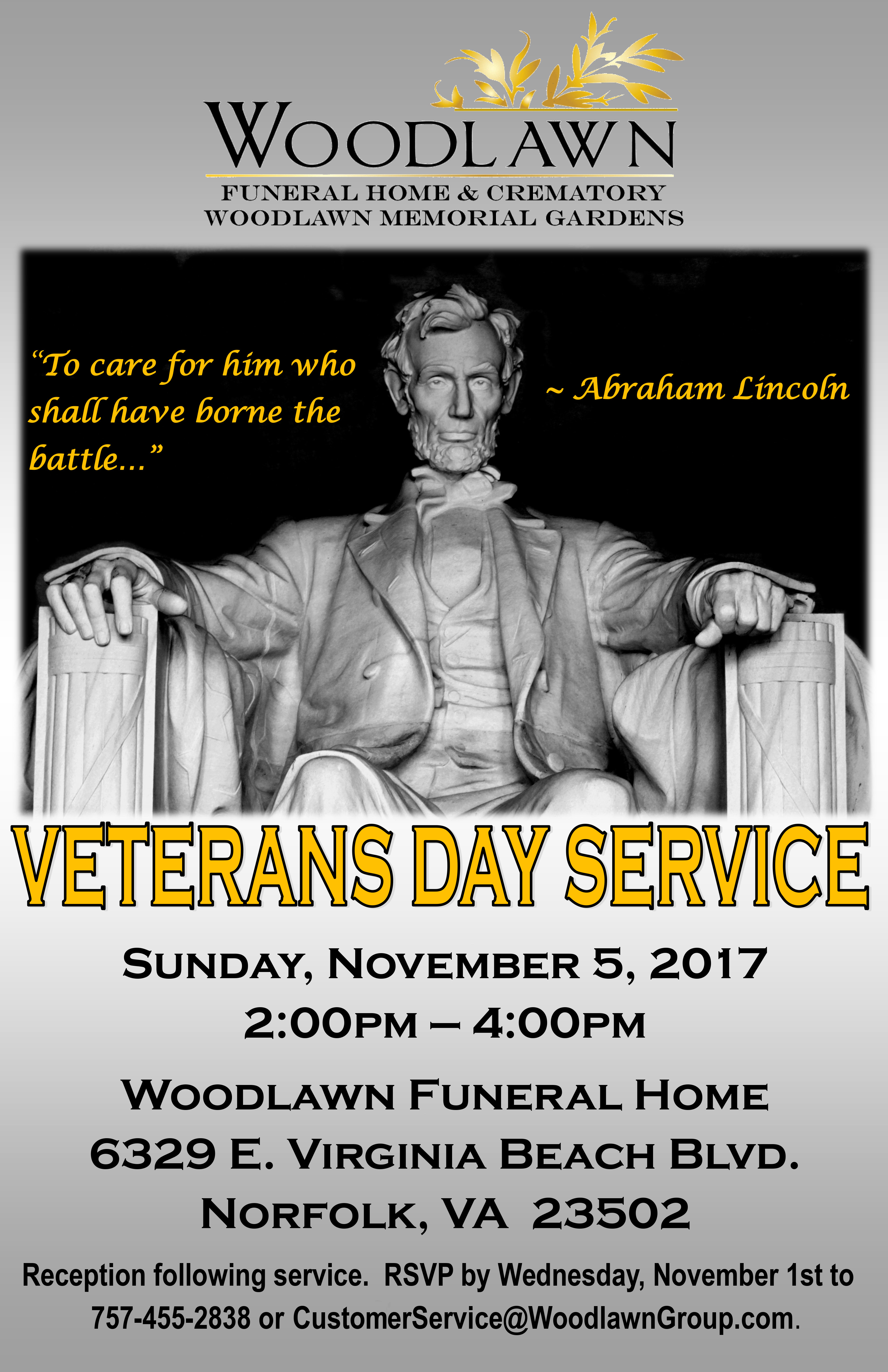 VIRGINIA BEACH, VA – The 19th Annual Veterans Day Service and reception will be held on Sunday, November 5, 2017 at Woodlawn Funeral Home in Norfolk, Virginia.
Woodlawn Funeral Home and its partners conduct a Veteran's Day Service annually to celebrate and honor America's veterans for their patriotism, love of country, and willingness to serve and sacrifice for the common good. The Veterans Day Service allows Veterans and their families along with the community to come together to show support and respect for the Gold Star Families and others, who have lost loved ones. Colonel Jack Hilgers, USMC (Retired), Vietnam Veteran and Navy Cross Recipient; the United States second highest decoration for valor will be the guest speaker at this year's event.
The service begins at 2 p.m. and will be held at Woodlawn Funeral Home, 6329 E. Virginia Beach Blvd. in Norfolk, VA. The service is open to the public and more than 150 guests are expected to attend. A reception will follow the service. For more information about this event or to register, please call 757-455-2838 or visit customerservice@woodlawngroup.com. As in past years, the Veterans Day Service and reception is organized by Woodlawn Funeral Home and IntellecTechs.