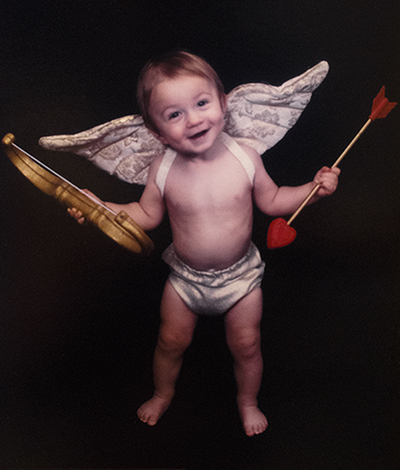 Jeri,
Hamlet lamented suffering the slings and arrows of outrageous fortune . . .
Okay, look: we're only quoting Shakespeare to impress you. We don't know what he means. He wrote in iambic pentameter, not binary. So, scratch that—instead, here's an archer whose slings and arrows should not only bring an outrageous fortune, but love and health, too:
Happy Valentine's Day!
Happy birthday, happy Valentine's Day, and here's to your continued success.
Love,
The ITS Team